Giving Thanks in the Midst of Challenges
Life has its ups and downs.  I had realized my dream to design, build, and live in my new home.  My husband and I have enjoyed it for 5 months now, savoring the weather and view.  Then on September 30th, a close family member heard the news that no one wants to hear: "you have cancer."
Suddenly, life changed. The carefree relaxation that came from enjoying the fruits of our labor disappeared and became filled with research, doctor appointments, and difficult conversations.  For the past three weeks, we have transitioned to an "alkaline" diet, which is touted as "anti-cancer" diet.  The impact of changing nearly everything we eat has affected our social life, meal-times, and simple enjoyment of cooking and dining together.  This is serious, yet we are doing our best to still do things that are fun. We refuse to let cancer rob us of experiencing joy in our lives, especially in the face of death. We are more grateful than ever.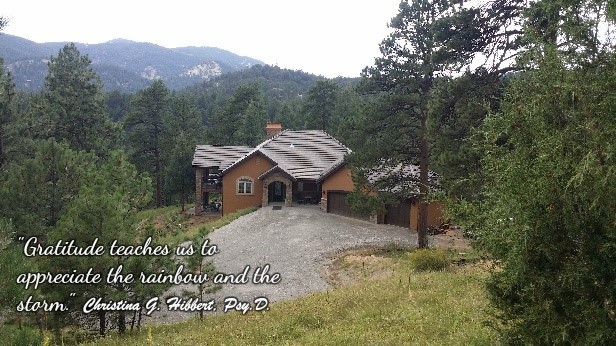 As a professional, I would have never shared this deeply personal life challenge with you because it's my family's problem.  In the past, I'd pretend that everything was rosy when it wasn't and stuff my emotions, which led to what I felt was living a lie and losing myself as a result.  The truth is that my personal life does impact my professional life because I'm me regardless of my environment.  This time, I choose authenticity, honesty, and connection, with you and everyone I meet.
I have learned that relationships with others are what makes life meaningful.  And so I'm sharing this information with you in the hopes that you will hold your friends and loved ones a little closer and longer, be a little nicer and kinder, and be grateful for all that you have in life because we never know how much time we have together.
I wish you a Happy Thanksgiving full of gratitude, even for tough times, as it makes us appreciate what we have and gives us the opportunity to be stronger, more compassionate, and more loving.
Thank you for your friendship.